Associate Product Manager
Omnisend | Vilnius, Lithuania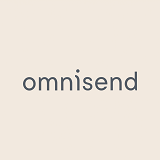 THE COMPANY
Omnisend (previously Soundest) is an all-in-one email marketing platform that empowers small and medium-sized ecommerce merchants to grow their businesses by building meaningful connections with their customers. While making complex email marketing features simplified and accessible to everyone, we help merchants convert their visitors and retain their customers. Omnisend is now used by more than 30,000 brands in 130 countries all over the world, sending millions of emails every single day.
You'll join a fast growing (and mighty!) team and work to deeply understand our users, become an expert about our product, and connect the two in meaningful ways. If you're excited about a hands-on role that spans the gamut of product management work, we'd love to hear from you!
RESPONSIBILITIES
– Work closely with a range of cross-functional teams — design, developers, marketing and support—to drive the product and its adoption forward.
– Understand the problems that you're tackling through research and regular interaction with customers; define and frame those problems for the team.
– Deeply understand our different customer segments: talk regularly to users, sit in on sales calls, and partner with the Analytics for a quantitative view.
– Collaborate with your team in thinking big, to imagining future solutions that solve these problems and tackle opportunities.
– Scope these solutions to their smallest coherent state to ship to customers as early as you can.
– Constantly evaluate if your solutions have solved the problem through quantitative and qualitative measures, both in beta and after full release.
– Own and maintain the quality of the product areas your team is responsible for; deliver world-class software in every release.
REQUIREMENTS
– Have an understanding of the technical architecture of web and mobile applications.
– Have a design sense, be able to think about product design decisions and have an understanding of how to create simple user interfaces.
– Be a clear communicator of product decisions and the rationale behind them. Be comfortable in making decisions without consensus. You can help others make decisions by being persuasive.
– Have experience working with both qualitative customer insights, and quantitative customer data to inform decisions.
– You're entrepreneurial; you don't need direction; you're self-driven.
– You're organized, not ad hoc.
– Be able to easily switch between thinking creatively and analytically.
– Experience in a project or product management role is a preferred
WHY SHOULD YOU APPLY?
– Chance to join a fast growing tech startup;
– Chance to quickly develop professionally and learn from experienced colleagues;
– Opportunity to deepen your knowledge in omnichannel marketing and ecommerce;
– Join our ambitious team and work on the implementation of our exciting What's Next plan;
– Great atmosphere and inspiring colleagues;
– Flexible working hours;
– Regular small and big teambuilding activities;
– Free coffee, tea, fruit, pastry, PlayStation and more.
APPLICATION PROCEDURE
Submit your CV and cover letter to career@omnisend.com. We will contact only selected candidates. There will be two interviews and trial tasks carried out. The deadline to submit your documents is February 12, 2018.