Office Administrator
Omnisend | Vilnius, Lithuania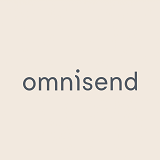 Omnisend (previously Soundest) is an all-in-one email marketing platform that empowers small and medium-sized ecommerce merchants to grow their businesses by building meaningful connections with their customers. While making complex email marketing features simplified and accessible to everyone, we help merchants convert their visitors and retain their customers. Omnisend is now used by more than 30,000 brands in 130 countries all over the world, sending millions of emails every single day.
RESPONSIBILITIES
– Meet the guests and ensure the tidiness of conference rooms after meetings;
– Coordinate office activities and operations;
– Manage agendas/travel arrangements/appointments etc. for the top management;
– Manage correspondence (e-mail, letters, packages etc.);
– Support budgeting and bookkeeping procedures;
– Create and update records and databases with personnel, financial and other data;
– Track stocks of office supplies and place orders when necessary;
– Introduce new personnel to the office supplies and equipment;
– Troubleshoot emergencies;
– Ensure logistics of open events in the office;
– Assist colleagues whenever necessary.
REQUIREMENTS
– Outstanding communication and people skills;
– Good organizational and multitasking abilities;
– Problem-solving skills;
– Excellent knowledge of MS Office;
– High school diploma; BSc/BA in office administration or relevant field is preferred;
– Proficiency in English;
– Proven work experience as a Front desk manager or Reception manager is a plus.
WHY SHOULD YOU APPLY?
– Chance to join a fast growing tech startup;
– Opportunity to deepen your knowledge in e-mail marketing;
– Great atmosphere and inspiring colleagues;
– Regular small and big teambuilding activities;
– Modern new office;
– Free coffee, tea, fruit, pastry, PlayStation and more.
APPLICATION PROCEDURE
Submit your CV and cover letter to career@omnisend.com. We will contact only selected candidates. There will be two interviews and trial tasks carried out. The deadline to submit your documents is the 26th February.