Online marketing specialist
Business Hive Vilnius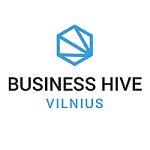 Are you crazy about startups? We are looking for online marketing specialist or intern.
The person must be tech-minded, understanding the financial markets would be an advantage. We are looking for someone, who is a heavy user of social media, including blogs, forums, and messengers. Also, our perfect candidate is passionate about helping others, even if some users are asking you the same question 10 times a day. Fluent English is a must, other languages are optional.
What are you supposed to do:
– to be a part of business development and communication team, helping to promote and support various incubator's projects
– to communicate with users on Facebook, Linkedin, messengers, etc.
– to think quick and to be initiative
What we offer:
– decent salary and bonuses
– startups all around you, seminars, events, Friday meetings, community
– great office, with the sport, kitchen, and leisure facilities
– training, international events, and opportunity to grow
– flexible working hours
Send your CV and/or your brief BIO to konstantin at bhv.lt with "Online marketing specialist" in the subject line.