Partnerships manager in robotics company
mio technologies ltd | Vilnius / London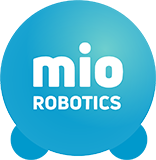 In Brief:
+ We are a fast-growing tech startup
+ Our product mio is a smart, autonomous robot that is created to be around people in public spaces and has a distribution capacity inside. Here is short video about robot: https://www.youtube.com/watch?v=vt3T2ru2r3s
+ We have clients in the United Kingdom, Germany, Switzerland & Lithuania.
+ Our clients are event agencies, marketing & PR agencies, FMCG brands
+ We have incorporated companies in the UK and in LT
+ More about us at our web page miorobots com
+ The job is in London, or Vilnius, Lithuania, working remotely is not an option. Also, your position will require to travel and meet clients abroad (for around 30%-50% of time, fully compensated)
+ The team in more than 13 amazing people working together on business development and tech
+ Great salary + bonuses + work tools that you need (Macbook, Phone if needed)
+ More details at our web page www.miorobots.com
Traction:
+ We have won Best Startup Award 2016 by American Chamber of Commerce
+ We are alumni of Techstars Metro Accelerator 2017 (Metro is in TOP 10 biggest global retail groups, Techstars is #1 Technology accelerator in the world)
+ We have successfully finished Capsula Smart Accelerator in Israel and got grant from Israeli government (only 2 foreign startups were selected into the program)
+ We are working and preparing projects with Top Global Consumer goods companies like Heineken, Unilever, Coca-Cola, Pepsico, Mondelez, L'oreal, Nestle and others
+ We are a fast growing company and as a result we have already received 3 rounds of investments from angels, top global retailers, accelerators and governments
+ Most of it was achieved in 12 months time
B2B Business Partnerships Manager Job Duties:
+ Services existing B2B accounts obtains orders and establishes new accounts by planning and organizing daily work schedule and working on the leads provided by the CEO.
+ Adjusts content of sales presentations by studying the needs and intentions of the client
+ Focuses sales efforts by studying existing and potential client accounts
+ Works closely with the tech team to submit orders which would be reasonable in price and timeframe
+ Keeps management informed by submitting activity and results reports, such as weekly KPI's, weekly work plans and quarterly reports
+ Monitors competition by gathering current marketplace information on pricing, products, new products, delivery schedules, merchandising techniques, etc.
+ Resolves customer complaints by investigating problems; developing solutions; preparing reports; making recommendations to management.
+ Organises and attends events to generate leads
+ Other tasks assigned
Our expectations:
+ We expect you to do your best
+ We trust people and we expect people to have integrity and be worth of this trust
+ We expect you to be a goal seeker and ambitious
+ We work only with those who either are top professionals achieving results or are seeking to become ones. We do not tolerate mediocrity.
Requirements:
+ English language
+ Sales Experience (preferably in b2b)
Career opportunities:
+ We notice great people and they notice us!
+ Some people started and reached senior positions in our company and became co-founders in less than a years time. This came together with better compensation and benefits
+ You can build your career faster with us as MIO Technologies ltd. is a fast growing company
+ Most of people in our company work from the inception and we can be proud of high retention
+ We are in the hottest spaces possible: Robotics which is coming to our lives to help us + Marketing which is now booming+ Retail which is undergoing a disruption
+ We are able to move vertically or horizontally inside our company's roles. We care about you achieving great results and also being happy while doing it.
Team of professionals:
+ Our team members are top professionals who are ambitious and value each other
+ We have people with experience managing Marketing agencies, Retail stores, HoReCa, Events, Logistics companies, Startups, Google Developer communities and working with top global companies and brands like MTV and Disney
+ We have been building autonomous drones, delivery robots, on-line delivery platforms, self driving technologies, and high tech concepts
+ Mio is supported by a great team of mentors and advisors! Top people in Retail, FMCG companies, Marketing Agencies, Logistics, Investment, Cyber Security and Defence industries.
Making a difference globally:
+ We are working on something amazing that nobody has achieved before
+ Together with you we are creating a new convenience for people and connecting people with brands and robots
+ We use latest and most advanced technology both in our product and customer development processes
+ People love what we do. When they see and use our robots 90% of people smile! How awesome is to be a part of it!
Company culture:
+ PEOPLE is one of our core values. We love people and we try hard to make them feel valuable and help them to achieve results
+ Our values are People, Results, Flexibility, Speed, Integrity, Focus, Persistence
+ Our People Operation main goal is to become #1 company for people to work in as well as gather the greatest people on earth!
+ We value and implement diversity
We trust people and notice not only results but also effort and engagement
Conditions:
+ Competitive salary based on your competence, experience and results
+ Bonuses for great results
+ Stock options for those achieving great results on a constant basis and are willing to work long term
+ Flexible working hours and sometimes location
+ Travel opportunities with expenses covered (our team members already visited for business countries: Israel, Finland, Sweden, Hong-Kong, Estonia, Germany, USA, Austria, Latvia, UK)
+ Team building events and parties
Apply here or at this link by sending CV or Linkedin link
https://www.miorobots.com/join-team/