Product Marketing Manager
Omnisend (previously Soundest) | Vilnius; London, UK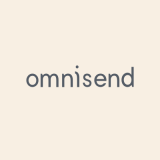 The super easy email marketing platform made for ecommerce. Convert your visitors and retain your customers.
Product Marketing Manager
THE COMPANY
Omnisend (previously Soundest) is an all-in-one email marketing platform that empowers small and medium-sized e-commerce merchants to grow their businesses by building meaningful connections with their customers. While making complex email marketing features simplified and accessible to everyone, we help merchants convert their visitors and retain their customers. Omnisend is now used by more than 30,000 brands in 130 countries all over the world, sending millions of emails every single day.
RESPONSIBILITIES
Deeply understanding and providing insights about Omnisend's users, their needs and behavior;
Ownership of communication with Omnisend's users that helps nurture relationship, keep them engaged, and convert to paid subscription;
Developing and adjusting product positioning that differentiates Omnisend from competitors;
Driving the adoption of available and new product features by defining their proper messages and channels;
Leveraging internal and external analytics to track the success of your marketing activities;
Close collaboration with the other marketing team members and product team;
REQUIREMENTS
A proven track record of successful marketing campaigns implemented from conception to the final result;
Experience using data and analytics to measure the impact of your work;
Results-driven approach and an owner's mindset;
The ability to multitask and to be organised and detail-oriented;
Fluent in English;
Experience in product marketing or ecommerce fields would be an advantage;
WHY SHOULD YOU APPLY?
Chance to join a fast growing tech startup;
Chance to quickly develop professionally and learn from experienced colleagues;
Opportunity to deepen your knowledge in online marketing;
Great atmosphere and inspiring colleagues;
Flexible working hours;
Regular small and big teambuilding activities;
Free coffee, tea, fruit, pastry, PlayStation and more;
APPLICATION PROCEDURE
Submit your CV and cover letter to career@omnisend.com. We will contact only selected candidates. There will be two interviews and trial tasks carried out. The deadline to submit your documents is the 21st of November 2017.