Video Editor
TutoTOONS | Kaunas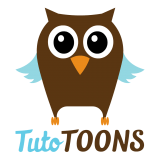 Creating and publishing mobile games for kids
TutoTOONS is looking for Video Editor in Kaunas
JOB TASKS:
Record gameplays, create game trailers, ads and music videos.
Choose the right soundtracks, voiceovers, visual effects, intros and outros.
Experiment with styles, techniques and graphic elements.
Work closely with game artists and game designers.
 
REQUIREMENTS:
Attention to detail, creativity, patience and concentration.
Passion for film and video editing, TutoTOONS, games and startups.
Experience in video editing with Adobe After Effects.
Desire to work hard and become an expert Video Editor.
 
WE OFFER:
Internship or Junior Video Editor job position.
Opportunity to learn about the game industry and startups.
Opportunity to excel and improve work related skills.
The best workplace at our office in Kaunas, M.K. Čiurlionio 17.
Free coffee, tea, snacks, foosball, PlayStation and more.
Interested? Apply Now
Your application is the first thing that helps us get to know you. Use this opportunity and show your best:
Email us at jobs@tutotoons.com (email subject: Video Editor Kaunas and send: Your resume, cover letter and portfolio.