Hacker Games: Kaunas. 41 Projects Introduced, 10 Winners Announced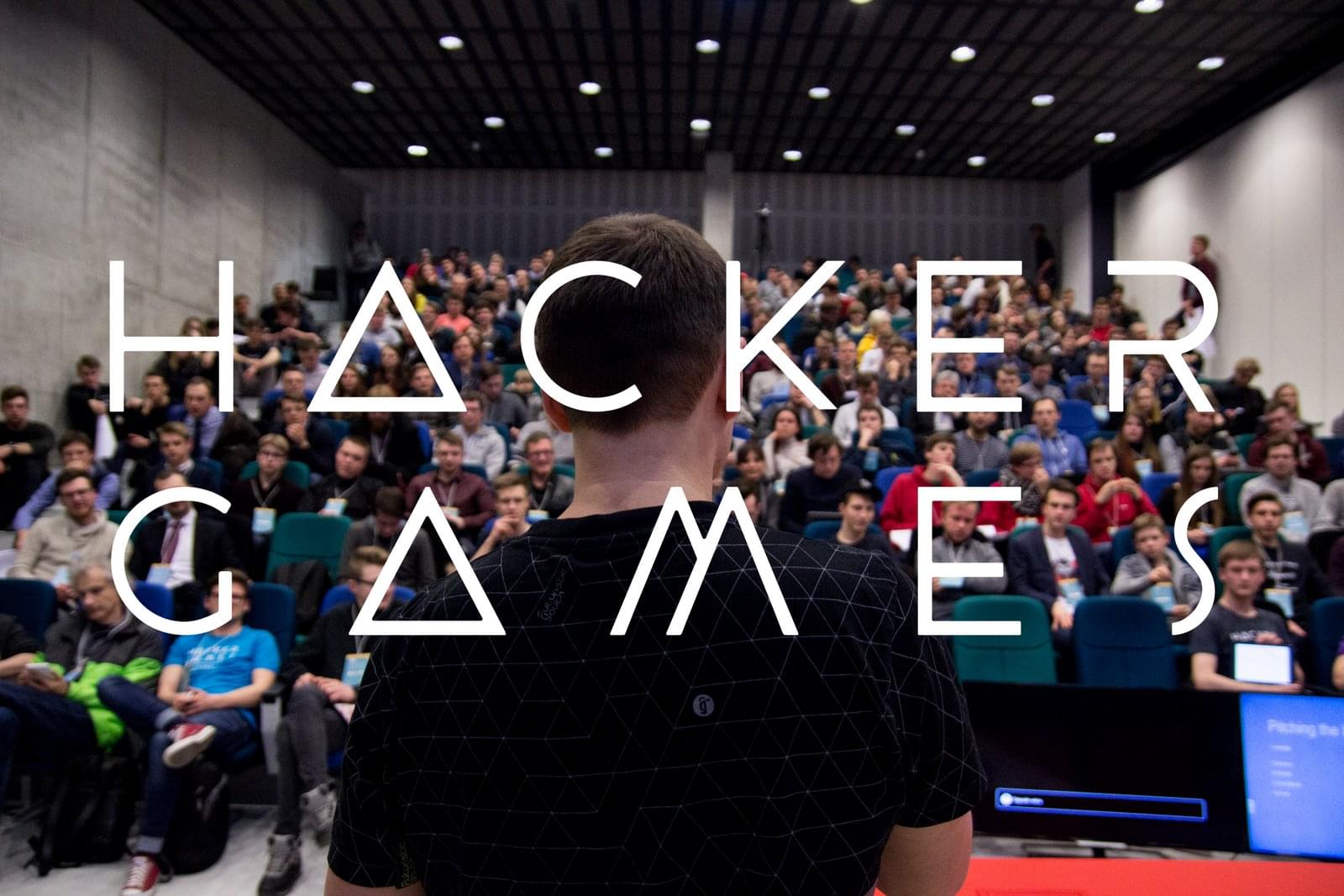 Hacker Games' return to Kaunas was marked with a record number of attendees, a record prize fund and 41 projects made during the weekend across four tracks.
Please meet the winners.
CROSS MEDIA TRACK:
This new track, powered by the Nebula Cluster, had 5 entries in the finals, though 9 projects were initially pitched Friday night.
The winner of Cross Media track is a virtual reality game called Baron Munchausen's Unbelievable Cannon HOP. There, a player impersonates the famous Baron Munchausen and tries to reach his destination by watching cannons and cannonballs shooting around, making calculations and eventually jumping on the cannonballs of his choice. This team received 500 EUR as a prize from the Nebula Cluster.
HARDWARE TRACK:
11 pieces of hardware were pitched in the finals, the number of entries shrank from 17 ideas that were pitched on Friday.
Team Smart Bird Feeder was recognized as the most technologically advanced project and won 500 EUR from KTU's Faculty of Informatics. It's a smart bird feeder that has a camera, tracks birds, collects and analyzes data. It also consists of an app and encourages kids both to learn about the birds and to go outside.
5 soldering stations from Elseta were awarded to team D Sun that made a composite heat treatment oven. It's a low cost solution to thermally treat large composite parts such as carbon fibre.
And the main prize of 1000 EUR in cash from Kaunas University of Technology for the overall winners of the Hardware track was awarded to a team that the jury believes to continue their project after the hackathon. It's team Poke Check that created a ball-shaped Pokemon-ish device for checking glucose level for diabetic kids. It's built to be enjoyable, engaging and rewarding for the kids in an otherwise disturbing blood sample collection process. This team also won a spot at ChangeMakers'ON 2017 SummerCamp.
SOFTWARE TRACK:
A total of 14 software projects were pitched in the finals, representing a decrease from 24 ideas that were introduced on Friday.
600 EUR from TeleSoftas and the first place at the Software track was awarded to team Eventues. They built a platform that helps both private and business customers to find venues available for rent for events. Some members of this team know the hospitality and the real estate markets and are aware of the problem that there is no system that shows the availability of properties for rent in real time. Also, this team formed at the hackathon and the Jury strongly believes that it will continue working on their project after the hackathon.
500 EUR from SEO Helis was won by team Habit Real Estate. It's a service that helps users to find an apartments based on their daily behaviour and frequented locations. You can test it here. It scrapes real estate ads and offers best matches based on favourite locations.
GAMES TRACK:
Games is always a popular track at the Hacker Games. This time, 11 quality games were pitched in the finals, marking an increase from 10 ideas pitched on Friday.
1000 EUR-worth industry trip to any gaming event from Game Insight was won by Darius Rapalis. It's a browser-based multiplatform MMORPG where players collect and craft items, and increase their skills to be able to fight an antagonist crab that protects a boat at the shore of an island. You can already have a look at it here.
500 EUR from SEO Helis and the second place went to team New Age Cavemen for their 2 player Android fighting game with explosions that both shoot enemies and define player movement.
500 EUR from TutoTOONS for the best game for kids were awarded to team Focus for their game for autistic kids. It's a basic 2D game, but it helps them to learn to recognize and to group objects. This team also won a spot at ChangeMakers'ON 2017 SummerCamp.
And tickets to GameOn were awarded to team Games from Garage for their Dragon Ball Z-themed 2D fighting game. Also, team KTUG received the tickets for Fohaldan, a 2D game set in ancient Rome that combines elements from Sword and Sandals and Hearthstone.
LAST BUT NOT LEAST:
Hacker Games: Kaunas have been organized by Startup Lithuania, Enterprise Lithuania and KTU Startup Space.
Hacker Games: Kaunas could not have happened without our amazing friends: TeleSoftas, GameInsight and Nebula Cross Media Cluster as main partners, and also TutoTOONS, Lemona, Elseta, SEO Helis, TransferGO, Kas vyksta Kaune, Kaunas University of Technology, Monster Energy, Limo by Granini, Koralis and others as partners and sponsors. Thank you big time guys!
Please find the recording of final pitches and awards here and/or below:
See you in Hacker Games: Vilnius in June – keep an eye on our news to learn the date and location. Also, LOGIN Startup Fair should already be marked red in your calendars – Vilnius Tech Park will be abuzz on 24-25 of May.