Hacker Games: Klaipėda. 4 Projects Awarded, 21 Made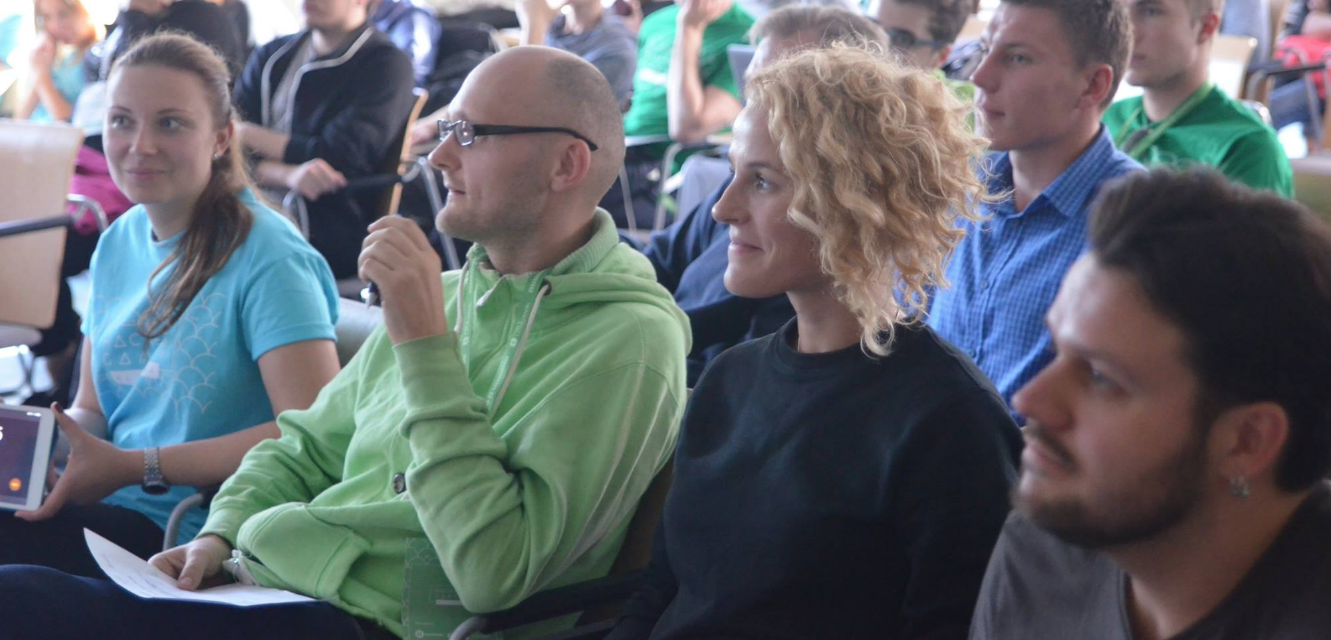 Nearly 100 creatives formed 20 teams that delivered projects ranging from a vet marketplace to a smart keyboard in coastal Klaipėda this weekend.
Actually, the Hacker Games series were born in Klaipėda a year ago when our friends and co-organizers Koralis returned from The Next Web hackathon in Amsterdam and got in touch with Startup Lithuania's team to organize something similar together in our country.
And so the very first Hacker Games took place in Klaipėda, but since then, our hackathon series extended to Vilnius twice (late November 2015 and early June 2016) and to Kaunas this March (with a record of 250 participants and 41 projects). And yet the very first Hacker Games took place in Klaipėda precisely one year ago, so returning to the 'roots' was something special to our team.
And it truly was special! A total of 21 projects were introduced on the main stage after 48 hours of making and hacking, let alone a super creative phone pitch Friday evening!
Please meet the winners:
12 month subscription to Unity Pro was awarded to Indrix, a 2D arcade game for up to 4 players that tests both one's strategy and reflexes;

A 1K EUR worth trip to any industry event from Game Insight went to Killer Hack, a game where one shoots at programming problems such as bug's, tickets, deadline icons and the likes;

500 EUR in cash from Startup Highway was received by Vilnius Temperature team that made an alarm app that wakes you up by playing the music selected according to the outside temperature;

And 500 EUR in cash from Koralis was won by Beerscribe, a tool for bar owners to send out free beer coupons. In could be extended as a loyalty and customer attraction app far beyond bars and beer.
There were 17 other software, hardware and game projects introduced during final pitches:
Counting Waves, a virtual reality app that allows users to see and feel how the sea and the coast currently looks and feels like before deciding whether they should go there;

Your Keys, an add-on to keyboards with shortcut buttons that allows to work faster;

GenIdea, a portal that connects business idea owners with software developers, designers and the likes;

Smart Parliament, a quiz for members of parliament that allow them to vote after a particular amount of knowledge regarding a piece of legislation has been proven;

Online Mentoring, a platform that connects people in need of knowledge in particular fields with relevant professionals;

Vets Love Pets, a marketplace that connects vet shop owners and doctors with vet manufacturers, eliminating the middlemen and saving costs;

Tinderbot, a concept of training a bot to automatically Swipe in Tinder and other apps according to user preferences;

Merica, a 2,5D game there player throws apples at its coworkers just to annoy them;

Jack & Zombies, a 3D game there player defend his farm against zombie sheep, cows and tractors;

Pirates Game, a 3D pirate adventure survival game where one needs to collect resources, build ships, explore other islands and eventually escape to safety;

Bomberman Advanced, an improvement on original Bomberman with a multiplayer option foreseen for the future;

Jam Alarm, a 2D multiplayer games where a player protects his jar of jam with a spatula from other players;

Minefield Runner, a 2D puzzle runner with mines, spikes and bear traps;

Robot Team, a 2D clicker game with puzzles needed to be solved to advance through levels;

Opposite Stealth, a 2D game where a security guy seeks for keys and guards his property against thieves;

Spaceship in the Space, a 2D meteorite avoidance game;

OW Lab, a sea-battle-ish 2D multiplayer shooter.
You were awesome, guys, thank you!
Hacker Games: Klaipėda could not happen without our friends: Koralis, PackPin, GameInsight,Startup Highway, TransferGo, Unity, Technorama, Vilkyškių Pieninė and others.
Next Hacker Games will take place in Vilnius at the end of November – keep an eye on our Facebook and subscribe to our newsletter to learn news about this event first!