Wrap Up of the Year: Startup Visa launched, 2 exits, 1 profitable startup and 3 new investment funds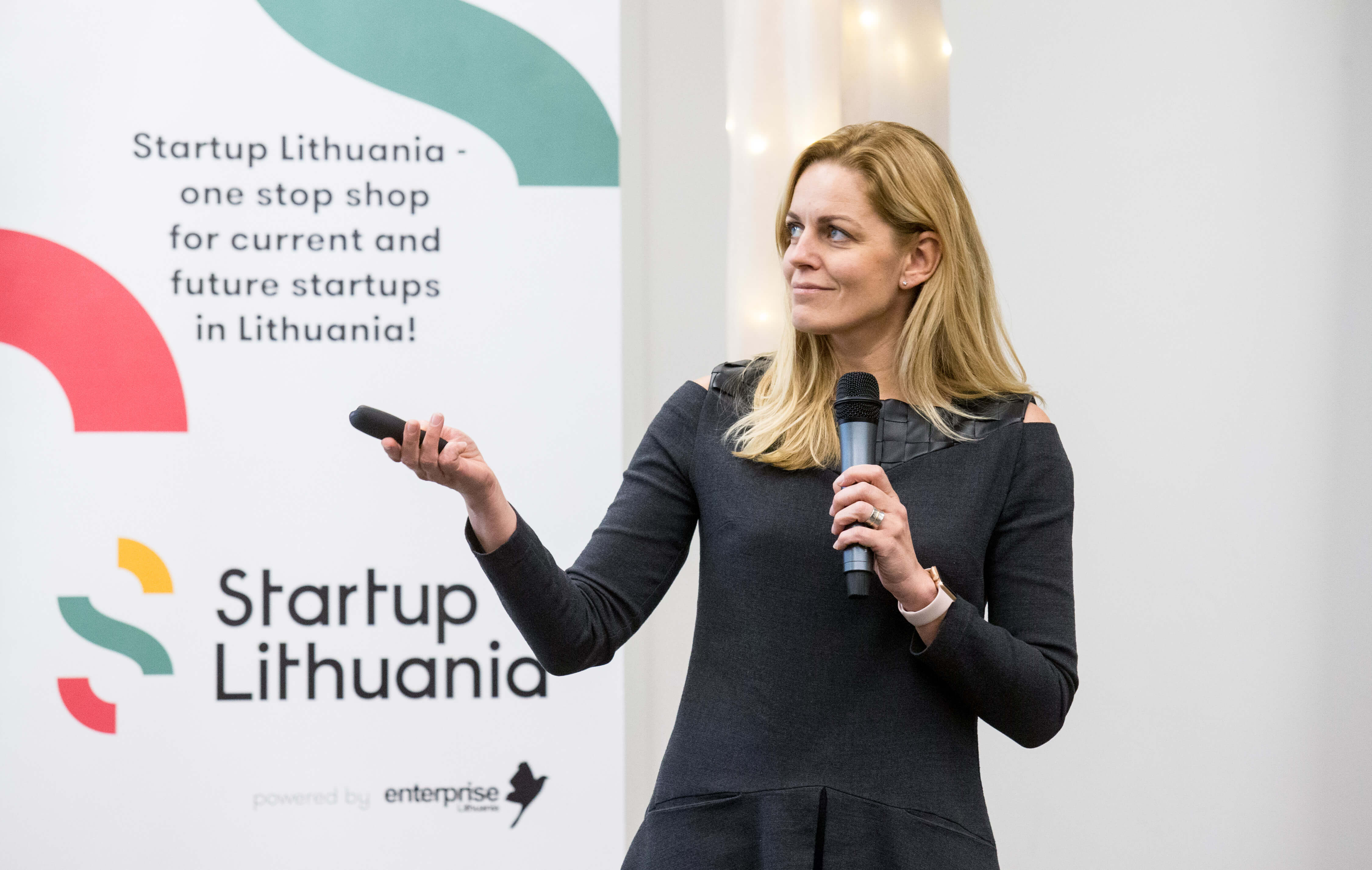 On December 6th Lithuanian startup community members gathered at Vilnius Tech Park to review what was achieved in startups ecosystem in 2017 and where is demand to pay more attention next year.
Wrap up of the year 2017 was organized by Startup Lithuania together with Startup Grind and in partnership with Verslo Žinios. The event was opened by Darius Verseckas interview with Tesonet co-founders Tomas Okmanas & Eimantas Sabaliauskas. They told the story, how they originally met on IRC and only after several years they met in real life and founded Tesonet. Co-founders introduced how did they start their company and told about promising plans – to hire up to 500 employees.
(Photo by Judita Grigelytė, "Verslo žinios")
Roberta Rudokienė, the head of Startup Lithuania, covered all the achievements in Lithuanian startup ecosystem in 2017. To sum up, ecosystem had two great exits – Oberlo and TrackDuck, while Vinted has reached its first profitable month. Lithuanian startups raised near 20 million EUR and 80 million more from ICO. Another great news – two VC and one co-investment funds were launched in 2017.
Another important achievement was Startup Visa Lithuania, launched in February. It fast tracks non-EU startups to relocate their companies to Lithuania. As it's operating for 10 months only, it received 115 application and 5 startups have already opened their offices in Lithuania.
Startup Lithuania has aldo organized a very successful LOGIN Startup Fair 2017. In two days time it gathered 55+ Startups, 70+ Investors and Speakers as well as 2000+ of local and international industry players from 10+ different countries.
Moreover, Startup Lithuania Roadshow enabled 7 most promising and perspective Lithuanian investor-ready startups, which are looking for seed or venture funding, to visit major startup events in the world: DLD in Tel Aviv, TechCrunch Disrupt in San Francisco and Berlin and SLUSH in Helsinki. After this Roadshow three of them are in negotiations for investment.
Last but not least, Donatas Smailys from Association Lithuanian Startups introduced startup survey results.
Wrap up of the year event was closed by a panel discussion with Dalia Lašaitė, CEO at CGTrader, Viktorija Vaitkevičienė, Project Manager at Investicijų ir verslo garantijos (INVEGA), Arvydas Bložė, CEO at Startup.lt, Darius Žakaitis, Managing Director at Vilnius Tech Park and Partner at Contrarian Ventures.
2017 was a great year for startup ecosystem and year 2018 is going to be a very exciting year as well, but there are also areas to improve:
Discussion regarding official "startup" definition in Lithuania.
Initiatives on changes in legal and tax environment.
Discussions and proposals regarding "Startup Employee Visa".
You can find slides by Roberta Rudokienė from the wrap up event here, and also the updated Lithuanian startup database here. You can also watch the recording from the event here.